Why Choose Dr. Richard L. Meyer, Jr.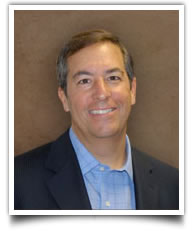 All about New Orleans orthopedic – Dr. Richard Meyer
Dr. Richard Meyer is Board Certified Orthopedic Surgeon and the only Fellowship/Specialty Trained Orthopedic Surgeon in both Hip and Knee Reconstruction/Replacement and Sports Medicine at Touro Infirmary.
His 20 plus years of experience includes State-of-the-Art Computer Navigated Surgery, Partial Knee Replacements, Total Hip and Knee Replacements and Complex Revisions. In fact, he is the first Louisiana physician to use the CI Computer Navigation System to perform Knee Replacement Surgery.
Dr. Meyer is one of the most experienced Orthopedic Surgeons in the area, having performed thousands of successful Total Hip and Knee Replacement Surgeries using Computer Technology.
He is also a Clinical Instructor of this Technology at Touro Infirmary. With Fellowship Training in Sports Medicine as well, Dr. Meyer specializes in athletic injuries, including arthroscopic knee surgery. He has served as team physician for various college and high school athletic teams. Dr. Meyer's practice is based in uptown New Orleans and also in Metairie at Crescent City Surgery Centre.
Education
Phillips Academy Andover
Johns Hopkins University
Tulane University School of Medicine
Tulane University Orthopaedics Surgery Residency
Fellowship – Hip & Knee Reconstructive Surgery, Tulane University
Fellowship – Sports Medicine and Hand Surgery, University of Virginia
Recognition
2007 Innovator of The Year – City Business Magazine (Recognized for his pioneering work with the Ci System).
Recognized as the first Louisiana Orthopaedic Surgeon to utilize the Ci System.
Recognized as one of the most proficient surgeons in the use of the Ci System: Has done over 1,000 knee replacements using computer technology.
2007 Healthcare Hero – City Business Magazine.
(Honored for his commitment to the region based on his professional accomplishments and perseverance.)
Request an Appointment