Hip Replacement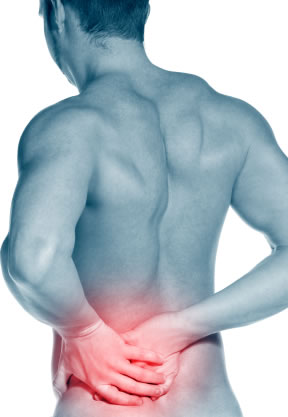 What is Hip Replacement Surgery?
Hip replacement surgery, also called total hip arthroplasty, involves removing a diseased hip joint and replacing it with an artificial joint, called a prosthesis, by your New Orleans orthopaedic specialists.
Hip prostheses consist of a ball component, made of metal or ceramic, and a socket, which has an insert or liner made of plastic, ceramic or metal. The implants used in hip replacement are biocompatible — meaning they're designed to be accepted by your body — and they're made to resist corrosion, degradation and wear.
Are You A Candidate for Hip Replacement?
Hip replacement is typically used for people with hip joint damage from arthritis or an injury. Followed by rehabilitation, the goal of hip replacement surgery performed by your orthopaedic surgeon in New Orleans is to relieve pain and increase the mobility and function of a damaged hip joint.
If a stiff, painful hip joint has forced you to cut back on everyday activities, successful surgery may allow you to resume them.  Hip replacement surgery is successful more than 90 percent of the time.
Before Hip Surgery?
Before thinking about surgery, though, your New Orleans orthopaedic specialist may recommend other treatments, such as pain medications, physical therapy, exercise, and use of a cane or walker. If these treatments are not enough, hip replacement may be the right option for you.
Conditions that can damage the hip joint, sometimes necessitating hip replacement surgery, include:
Osteoarthritis;
Rheumatoid arthritis;
Broken hip;
Bone tumor;
Osteonecrosis, which occurs when there is inadequate blood supply to the ball portion of the hip joint;
Symptoms that might lead you to consider hip replacement include:
Persistent pain, despite pain medication;
Pain exacerbated by walking, even with a cane or walker;
Poor sleep due to pain;
Difficulty going up or down stairs;
Trouble rising from a seated position;
Inability to participate in formerly enjoyable activities because of pain.
Expect your new hip joint to reduce the pain you felt before your surgery and increase the range of motion in your joint. But don't expect to do anything you couldn't do before surgery. High-impact activities — such as running or playing basketball — may never get your doctor's approval. But in time, you may be able to swim, play golf, walk or ride a bike comfortably.
Why Choose New Orleans An Orthopaedic Surgeon for Hip replacement?
We want to be your trusted Orthopaedic Specialists in New Orleans.  If you would like to know if you are a candidate for a hip replacement, please call our office at 504-897-7877 and a member of our caring staff will be happy to help you.
Thank you for trusting us with your care!
Request an Appointment