Knee Ligament or Meniscus Tears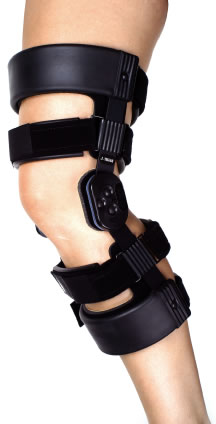 Knee ligament or meniscal tears are among the most common knee injuries treated by your New Orleans orthopaedic specialists. Athletes, particularly those who play contact sports, are at risk for meniscal tears. However, anyone at any age can tear a meniscus. When people talk about torn cartilage in the knee, they are usually referring to a torn meniscus.
Symptoms of a meniscus tear include:
Pain in the knee;
Swelling;
A popping sensation during the injury;
Difficulty bending and straightening the leg;
A tendency for your knee to get "stuck" or lock up.
How We Diagnose a Knee Ligament or Meniscus Tear
To diagnose a meniscus tear, your New Orleans orthopaedic specialist will give you a thorough exam and get all the details about how you got your injury.
X-rays may be necessary, to rule out broken bones and other problems.
You may also need an MRI (Magnetic Resonance Imaging) scan.
Treatment for a Knee Ligament or Meniscus Tear
Mild to moderate knee ligament or meniscus tears may heal on their own, given time.  However, conservative treatments by your orthopaedic surgeon aren't always enough. If large chunks of cartilage have been torn off, you will need surgery to remove them. The procedure is usually pretty simple, and you can often go home the same day. You may need a splint or brace afterward.
According to 85-90% of people who get the surgery for a meniscus tear, the short-term results are excellent or good. But in the long-term, people who have the meniscus removed are at much higher risk of developing knee arthritis.
We want to be your trusted Orthopaedic Specialists of New Orleans.  If you are experiencing the symptoms of Knee Arthritis and would like to schedule an appointment, please call our office at (504) 897-7877 and a member of our caring staff will be happy to help you.
Thank you for trusting us with your care!

Request An Appointment
Orthopaedic Specialists of New Orleans
Average rating:
0 reviews