Mako Robotic-Arm Assisted Total Knee Replacement
If you suffer from knee joint pain, you know the discomfort, struggles and limitations you face in your life daily. This pain may be a result of knee arthritis and, depending on the severity of the condition, may require orthopedic surgery to replace the diseased joint.
Dr. Richard Meyer, a board certified and trained Orthopedic Surgeon in knee reconstruction and replacement, will be able to determine how far the arthritis has progressed. If all three components of the knee are affected, a total knee replacement may be in order.
What To Expect With Dr. Meyer and Knee Replacement Using Robotics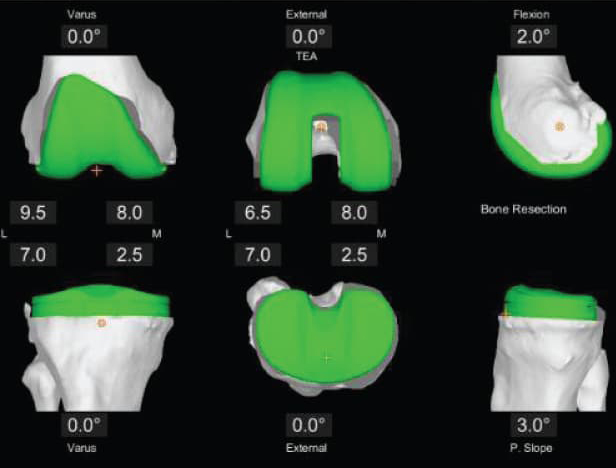 1. Personalized Pre-Operative Plan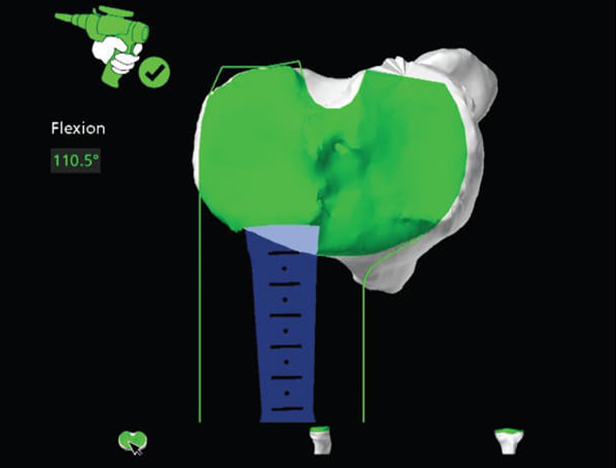 While it may sound daunting, there are many options available for this kind of procedure, including robotic knee replacement. Dr. Richard Meyer of New Orleans, Louisiana offers this kind of robotic surgery using a technology called the Mako Robotic-Arm Assisted Total Knee Replacement System. This system includes the use of a CT scan to create a 3D model of your knee joint, which is then used to help the surgeon develop a personalized operative plan to replace the joint.
While performing the procedure Dr. Meyer follows your personalized plan to prepare the bone for the Triathlon Total Knee implant. Triathlon knee replacements are designed to work in the same manner as your original knee's natural-like circular motion.
By using the robotic arm during the joint replacement, Dr. Meyer is able to remove the affected bone and cartilage within the boundaries set by the pre-operative plan. It also helps him to place the implant with a greater degree of accuracy. If necessary, changes arise during the surgery, the plan can always be modified as needed.
The overall result is a smooth, consistent procedure from beginning to end. Please note that the robotic arm does not actually perform the procedure independently of the surgeon. Dr. Meyer guides the robotic-arm for precise and accurate placement.
Robotic surgery may not be the first thought that comes to mind when it comes to your knee pain, but why not use the most up-to-date technology and procedures available to you?
Dr. Meyer and the Mako System uses cutting edge technology to create an experience that will help you get rid of the knee pain and get back to your active lifestyle sooner.
Book your appointment with Dr. Meyer now by calling the office at 504-897-7877 or fill in the form below:
All fields below are required.