PRP Therapy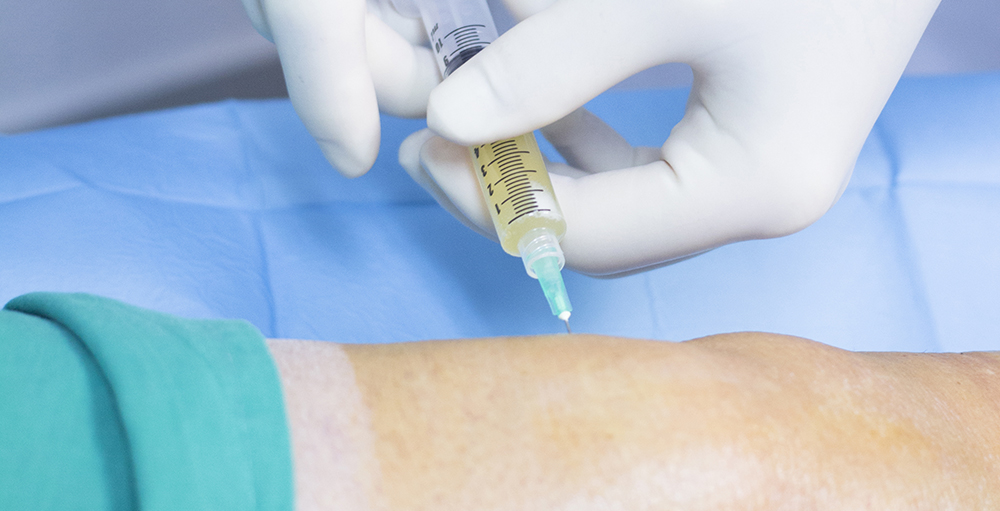 At Orthopaedic Specialists of New Orleans, we make use of the world's most advanced, focused and clean form of platelet rich plasma (PRP Therapy) to ensure the best possible outcomes for our patients.
PRP is a cutting-edge procedure that uses injections to treat the following conditions:
Osteoarthritis of the Knee, Hip, Shoulder or Spine;
Tears of the Rotator Cuff;
Chronic Plantar Fasciitis;
Injuries of the ACL;
Pelvic Pain;
Neck and Back Injuries;
Tennis Elbow;
Ankle/Ligament Sprains;
Tendinitis.
The procedure usually takes less than an hour, which includes recovery time. Performed in our office, PRP treatment relieves pain without the risks associated with surgery, anesthesia, hospital stays or a lengthy recovery. Most people return to their normal activities immediately following the procedure.
For many, living with chronic pain is a daily struggle and finding a form of relief can be a challenge. Our highly skilled orthopedic surgeons can properly diagnose your pain and determine if the PRP procedure is a feasible option for you. We want to be your trusted Orthopaedic Specialists in New Orleans.
(504) 897-7877 and a member of our caring staff will be happy to help you.
Thank you for trusting us with your care!