Hip Replacement Treatment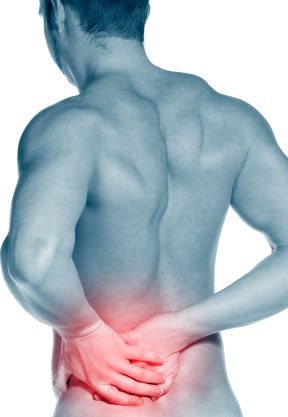 If you are suffering from painful hips, hip replacement surgery may be just what you need! During a hip replacement, your surgeon removes the surfaces of the joint that have been damaged, replacing them with prosthesis. The pain is alleviated because the diseased cartilage and bone are no longer present.
Hip implants consist of a ball component – constructed of metal or ceramic – and a socket that has an insert or liner made from plastic or ceramic.. The implants utilized in hip replacement procedures are created to be accepted by your body, and constructed to resist corrosion, degradation and wear.
Dr. Meyer performs anterior hip replacement surgery because it offers several advantages, including:
Not as much damage to major muscles. When using the anterior method, no major muscles are cut. Because there are fewer muscles located at the front of the hip area, Dr. Meyer works between them, instead of cutting through the muscle fibers or separating muscles from bones.

A reduction in pain post-surgery. Because no major muscles are cut during the anterior approach, patients experience less pain following surgery and thereby need less pain medication.
Speedier recovery. Post-surgery, a patient is typically able to bend at the hip and bear weight sooner than when using other methods. In fact, the majority of patients who undergo anterior hip replacement can walk with a walker or crutches much more quickly than patients who have had a traditional type of surgery.
Reduced risk of hip dislocation. A major worry for most hip replacement patients following surgery is that the new hip's ball and socket will dislocate. However, because anterior hip replacement surgery does not affect the muscles and soft tissue structures that prevent the hip from dislocating, anterior surgical patients are less likely to suffer a hip dislocation.
Improved range of movement. Anterior surgical patients can bend over or sit with their legs crossed without the risk of dislocation. Most traditional hip replacement patients are told that they should not sit with legs crossed for a period of at least 6 to 8 weeks post-surgery, and to avoid deep bending from then on.
Briefer hospital stay. A patient who gets anterior hip replacement surgery can expect a shorter hospital stay, but this is dependent on the patient and the frequency of physical therapy sessions.
Patients who have had an anterior hip replacement surgery have reported that the pain and discomfort following surgery is significantly less than traditional approaches, and their recovery is expedited. Most patients can be released from the hospital the same day as the surgery or the next day, and can often walk with a cane within the first week after surgery.
Is Hip Replacement Surgery for You?
Hip replacement surgery is the right treatment for you if you're experiencing a lot of pain and other treatment options haven't helped. But you want to be sure that hip is actually the cause of your problem – the source could be something other than the joint itself, even if arthritis is visible on an MRI.
Same-Day Joint Replacement
At Orthopaedic Specialists of New Orleans, we are restoring the quality of life for our patients, faster than ever before and redefining the entire sports medicine experience for those who need a joint replacement.
And we have great news! Patients who meet certain criteria can choose to have their surgery performed on a same-day basis and avoid a lengthy hospital stay in the process. By opting to have your procedure performed in our outpatient center, you can be home the evening of your procedure.
Frequently Asked Questions About Same-Day Joint Replacement
Can anyone opt for same-day joint replacement?
Outpatient centers have stricter focus with regard to the type of patient they admit, and while some are candidates for a procedure in this setting, many patients don't meet the mandatory criteria to be eligible. Your application for outpatient joint replacement surgery depends upon some particular health factors and insurance company coverage.What requirements must be met for outpatient joint replacement?
Usually, patients who are healthy and do not have any significant underlying health conditions are able to undergo same-day, outpatient surgery.Does my insurance cover this procedure?
Several commercial insurances do cover outpatient joint replacement. To determine if your insurance carrier covers outpatient surgery, please contact us.
Who needs joint replacement?
This type of surgery is typically prescribed for patients who suffer from severe arthritis (or other joint disease) and have had no success with conservative treatments such as pain medication, localized injections, exercise/activity modification, physical therapy weight loss or rehabilitation.

Which joint replacement procedures are performed in an outpatient setting?
Hip Replacement
Partial and Total Knee Replacement
Shoulder Replacement
Ankle Replacement
For many, living with joint pain is a daily struggle and finding a form of relief can be a challenge. Our highly skilled orthopaedic surgeons can properly diagnose your pain and determine if you are a candidate for a same-day joint replacement procedure.
We want to be your trusted Orthopaedic Specialists of New Orleans. Call our office today at (504) 897-7877 and a member of our caring staff will be happy to help you.
Thank you for trusting us with your care!