Mako Robotic-Arm Assisted technology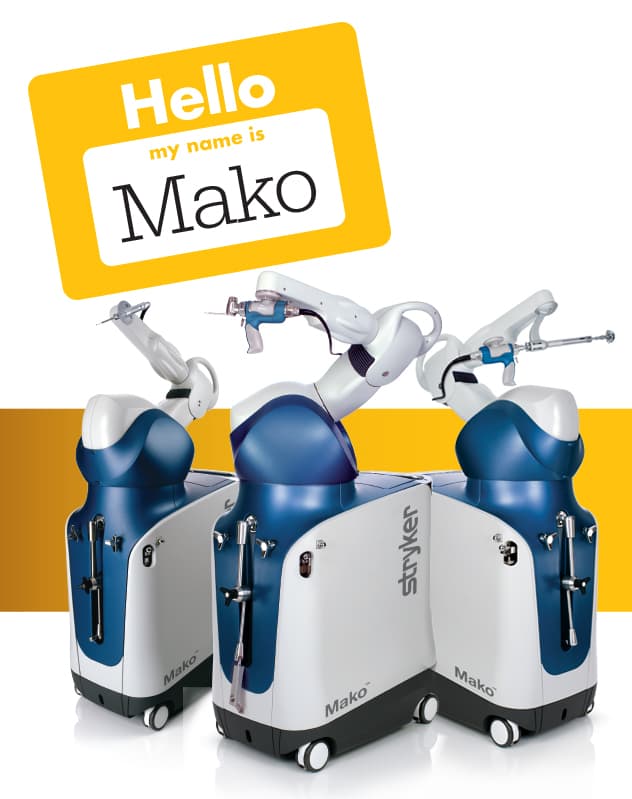 Joint Replacement Surgery
If you are considering or have an upcoming knee replacement surgery, it's important to know what to expect from the experience. The reasons for knee joint pain are as varied as the people who have it, so thoroughly discussing these reasons will help us to determine the best treatment options and/or knee surgery for you. Arthritis pain, as well as pain from joint degeneration, varies as well – it can be specific to one part of the body or many, can come and go randomly or may occur with movement or after a resting period.
Often, patients will initially attempt to treat knee or hip pain on their own with medication or pain relievers. This may provide temporary relief, but in most cases is not a permanent solution. If other methods are no longer working for you and you are experiencing continued or increased knee pain, you may be a candidate for a robotic knee replacement procedure here in New Orleans, Louisiana with the Mako Technology System for total knee or partial knee replacement.
What is Robotic Arm Assisted Technology and How Does it Work?
Mako Technology is a procedure using a robotic arm that assists with the surgery. This kind of knee replacement provides a personalized treatment plan specific to your condition. First, a CT scan is done of the degenerated knee joint. This scan is then uploaded into the Mako software, which creates a 3D model of your knee. Surgeons use this model to assist in creating a personalized plan for your joint replacement and in the actual surgery itself.
During the procedure, your personalized plan is followed in preparing the bone for surgery. The Mako System does not perform the surgery, but helps the surgeon to stay within the pre-defined boundaries as he guides the robotic arm during the replacement. Using this system allows for more adherence to the pre-operative plan, although adjustments may be made as necessary.
Studies have shown that use of the Robotic Technology provides accurate placement of the new joint and greater protection to the ligaments around the knee. This was shown for both partial knee replacement and total hip replacement.
The patient's level of knee arthritis will determine whether a total or partial knee replacement will be needed. Both procedures remove the affected bone and cartilage by the use of a robotic arm.
Total Knee Solution For Arthritis and/or Degenerative Joint Disease
For adults living with early to mid-stage osteoarthritis (the arthritis has not yet affected all three components of the knee), an implant will be inserted to replace the diseased area. For mid to late-stage osteoarthritis, the surgeon will replace the entire knee joint using what is called a Triathlon Total Knee Implant. This type of implant is superior to those previously used because it is designed to provide a more natural, circular motion in the knee joint.
The Mako method can also be used for those suffering from degenerative joint disease of the hip, whether inflammatory or non-inflammatory. Degenerative joint disease may take on many forms, such as rheumatoid arthritis, osteoarthritis, post-traumatic arthritis, hip dysplasia, or avascular necrosis.
If you are experiencing ongoing or increasing joint pain that is not going away, contact us today for a consultation. Let us help you get your knee or hip mobility back to normal and get you back to living an active, pain-free life!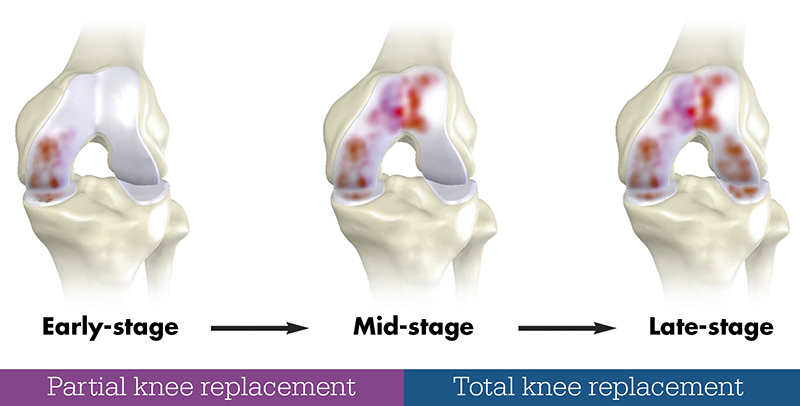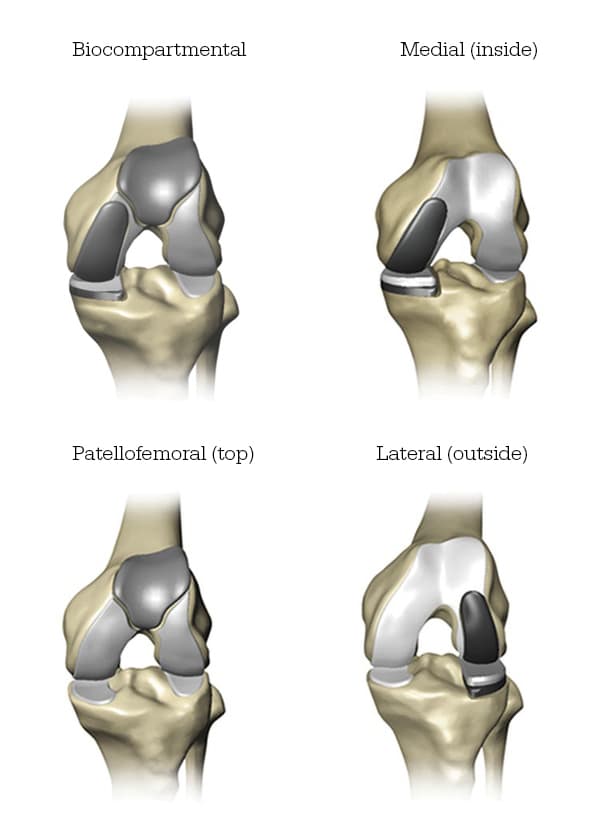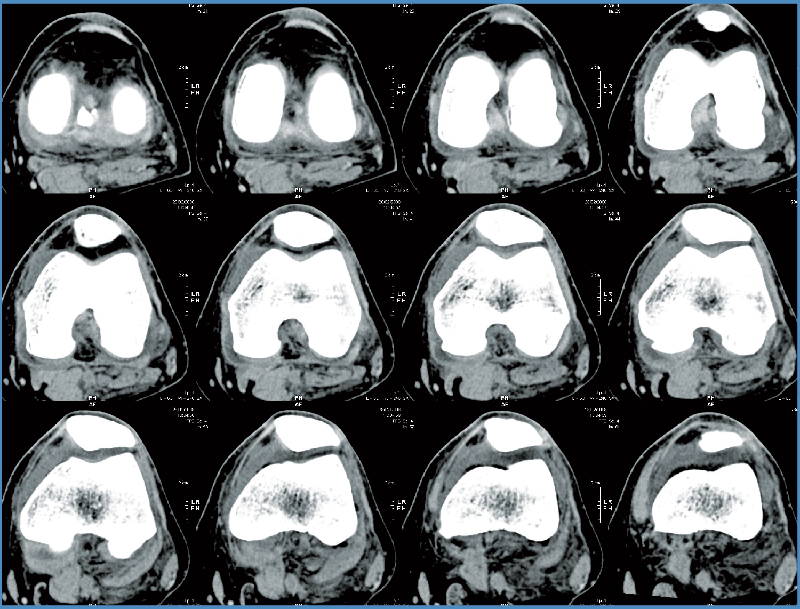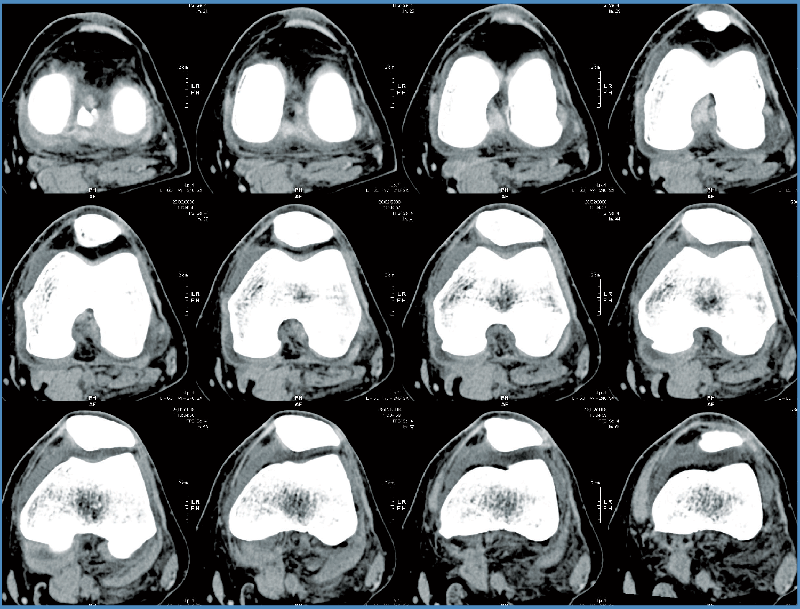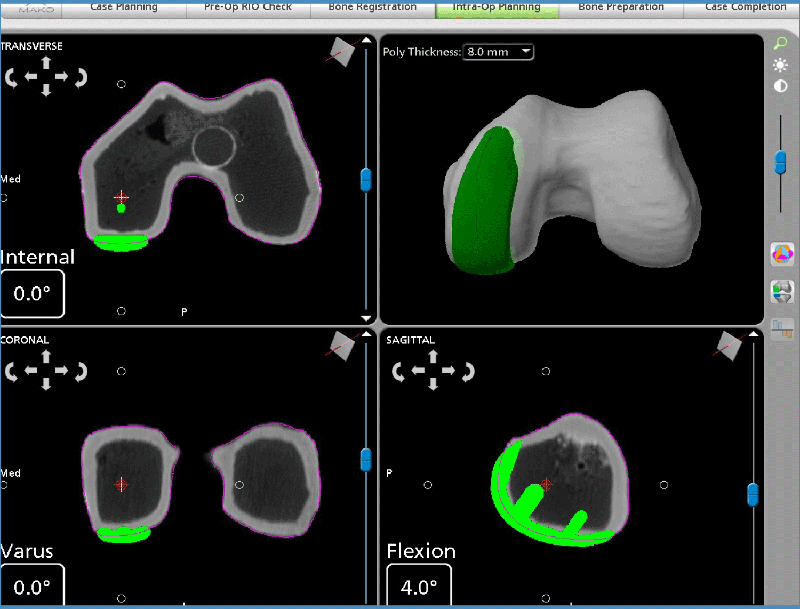 Step 2. Knee Personalized Planning
Step 2. Knee Personalized Planning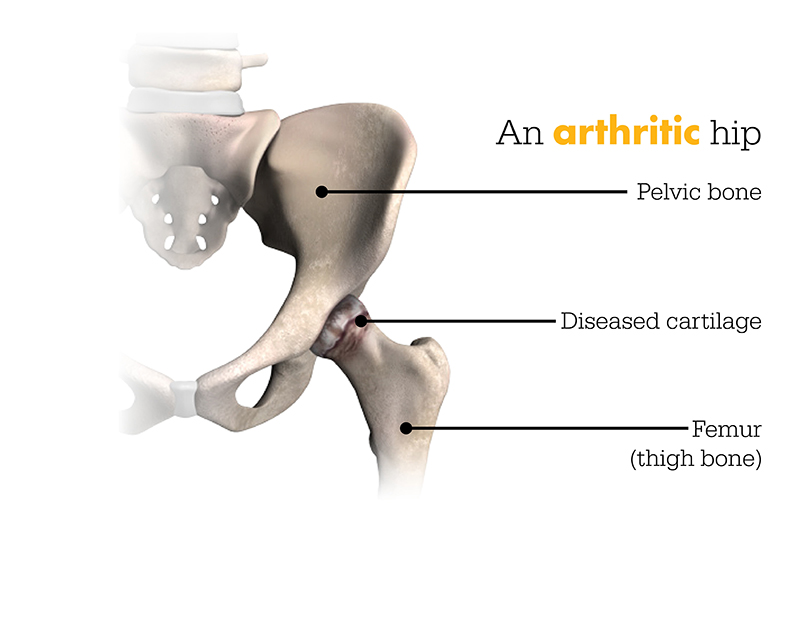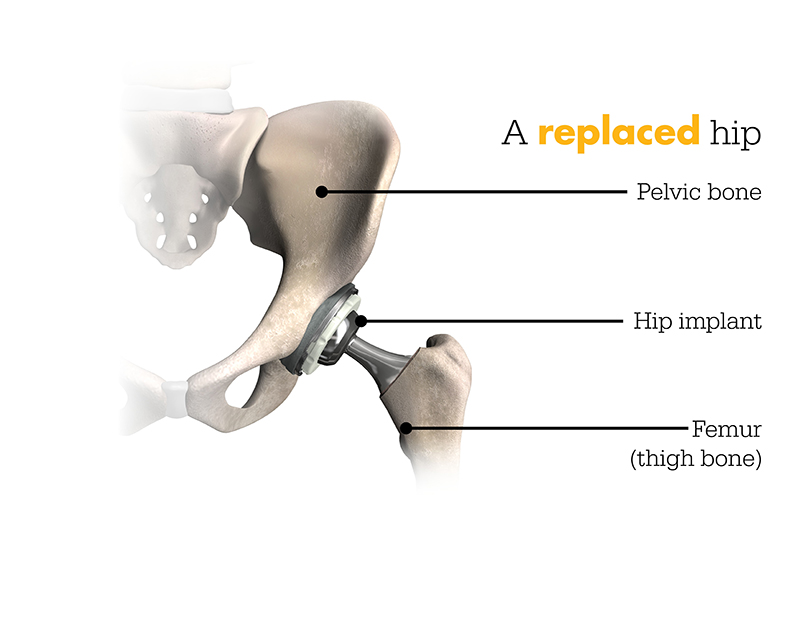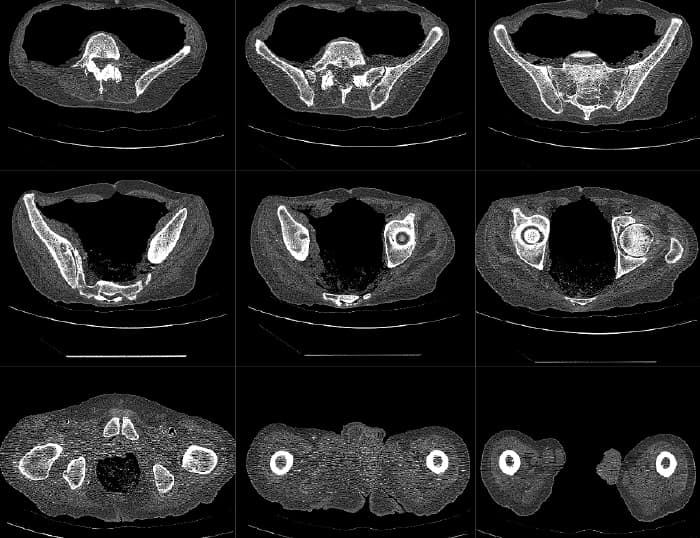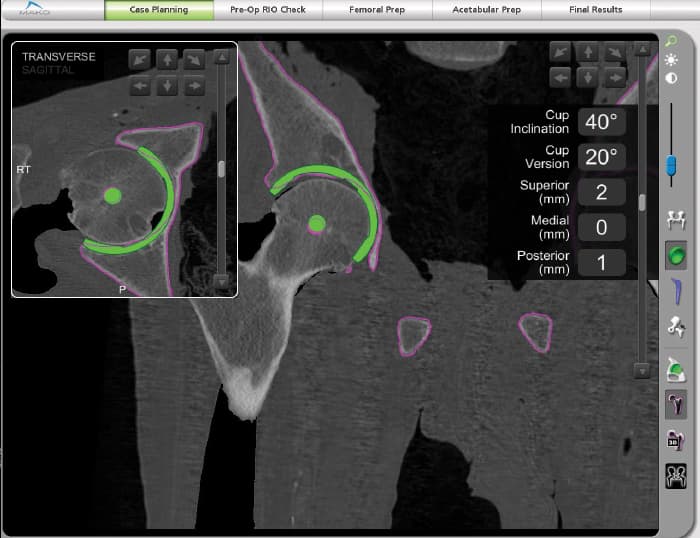 Step 2. Hip Personalized Planning
Book your appointment with Dr. Meyer now by calling the office at 504-897-7877 or fill in the form below:
All fields below are required.