Louisiana Orthopedic Surgeons
Welcome to Orthopaedic Specialists of New Orleans, Louisiana, under the direction of Dr. Richard L. Meyer, Jr.
Dr. Richard Meyer is board certified and the only fellowship/specialty trained orthopedic surgeon in both hip and knee reconstruction/replacement and sports medicine at Touro Infirmary. He is a clinical instructor of anterior approach total hip replacements and patient specific knee replacements, and has taught and demonstrated these techniques in both the U.S. and internationally. His experience and practice includes:
Stem Cell Injections
PRP-Platelet Rich Plasma Injections
Viscosupplementation with Hyaluronic Acids
Fracture Care
Direct Anterior Approach Total Hip Replacement
Robotic Surgery
State-of-the-Art Computer Navigated Surgery
Clinical Instructor of the Direct Anterior Hip Approach Surgery
Patient-specific Knee Replacements with Customized Knee Instrumentation
Partial Knee Replacements
ACCEPTED INSURANCE PLANS
Orthopaedic Specialists accepts all major insurance plans including Blue Cross, Aetna, Cigna, Humana, Medicare, United Health Care, Peoples Health, Tricare, and Ochsner Plans.
AFFILIATED HOSPITALS:
TOURO INFIRMARY, OCHSNER BAPTIST, CRESCENT CITY SURGERY CENTRE, and TOURO AMBULATORY SURGERY CENTER.
PATIENT LINE
In their on words hear from actual patients about their surgical experience and recovery. Call the patient line at (504) 897-7877.
Dr. Richard Meyer is board certified and fellowship trained Orthopedic Surgeon in hip & knee reconstruction / replacement & Sports
Medicine.
Phillips Academy Andover
Johns Hopkins University
Tulane University School of Medicine
Tulane University Orthopaedics Surgery Residency
Fellowship – Hip & Knee Reconstructive Surgery, Tulane University
Fellowship – Sports Medicine and Hand Surgery, University of Virginia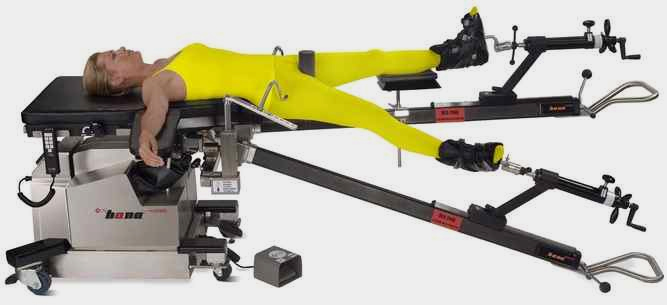 HANA Table
Minimally invasive anterior hip replacement is performed by Dr. Richard Meyer, Jr. at Orthopaedic Specialists of New Orleans, Louisiana, APMC using the HANA total hip table. The HANA table allows Dr. Meyer to apply traction to the hip joint and expose the bone surfaces without cutting any muscles. This means you recover much faster, and get back to your normal activities.

I am 100% better now!
"I had pain in the knee and went to Dr. Meyer for a Knee Replacement. The results were Fantastic. Dr. Meyer and his staff are excellent. I am 100% better now! If you need a knee replacement I recommend you give Dr. Meyer a call."
As Featured In My New Orleans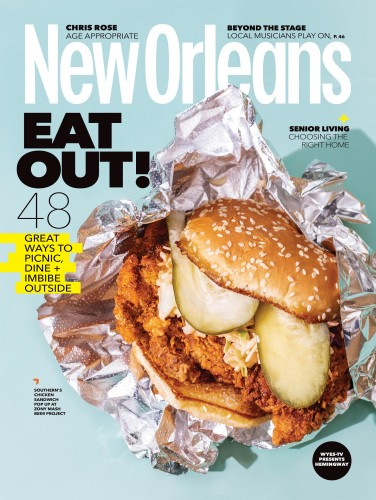 "Remaining in the game as we get older is the goal of the baby boomers. How do you go from running, swim-ming, or playing golf and tennis weekly to enjoying the same activities as one nears retirement? Even the idea of walking or simply tying your shoes becomes an obstacle due to normal wear and tear of your joints from arthritis. Pain doesn't have to be the obstacle it once was."