The physicians at Orthopaedic Specialists of New Orleans, APMC are devoted to providing the highest level of quality care and treatment of the musculoskeletal system that includes the bones, joints, ligaments, muscles, and nerves.
Dr. Richard Meyer, Jr. and his team provide a full spectrum of sports medicine and reconstructive orthopedic care including the surgical and non-surgical treatment of sports and work-related injuries as well as orthopedic conditions caused by age, heredity, and disease.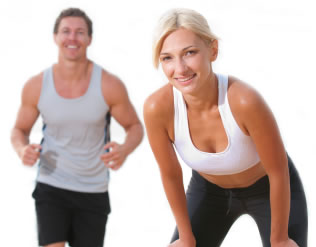 Whatever brings you here, the staff at Orthopaedic Specialists of New Orleans, APMC is ready with New Orleans' most advanced orthopedic medicine. We combine state-of-the-art digital imaging and diagnostic services with a personal approach to provide you with an individualized and comprehensive treatment plan.
Our goal is to help you return to the activities that you enjoy. Whether it is an athletic competition or just playing with your grandchildren, Orthopaedic Specialists of New Orleans, APMC is here to help you get back to your life!
Our New Orleans orthopedic surgeons specialize in complex reconstructive procedures, innovative treatments, and proven rehabilitation techniques to offer the best chance at pain relief and regaining function.
Why Choose A New Orleans Orthopaedic Surgeon for reconstructive orthopedic care?
We want to be your trusted Orthopaedic Specialists in New Orleans.  If you are in need of reconstructive orthopedic care, please call our office at 504-897-7877 and a member of our caring staff will be happy to help you.
Thank you for trusting us with your care!