Meniscus tears can happen to anyone, irrespective of age, gender and lifestyle. Meniscus tears occur in the knees. Meniscus is a cartilaginous tissue in the knees whose primary function is to absorb the shock that knees are subjected to during movements, sporting activities and due to any physical injury or accident. When the tissue is damaged, torn or adversely affected, meniscus tears develop.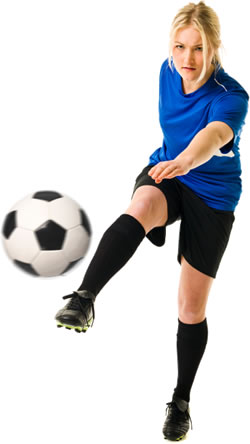 Meniscus tears can develop due to physical injury or due to very simple movements. While the meniscus tissue facilitates movement and is a supportive bodily organ, it is also delicate enough to get torn. Meniscus tears are as common among kids as they are among adults and the elderly. While sportspersons, adventurists and people indulging in strenuous physical activity are more prone to meniscus tears, people who have a very inactive lifestyle are equally prone to the damage of meniscus tissues.
Meniscus tears are easily diagnosable and treatable. What you should do is consult with New Orleans orthopedic surgeons immediately when you observe the symptoms. Meniscus tears are associated with pain, swelling, tenderness and lack of agility in the knees. You would experience your knee getting locked and it would hinder your overall physical agility and movement.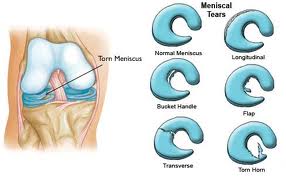 New Orleans orthopedic surgeons use state of the art diagnosing tools to identify and confirm the condition. The most common diagnosing methods are X-Rays and Magnetic Resonance Imaging (MRI). Using these two methods and making a note of all the symptoms and assessing the potential causes, New Orleans orthopedic surgeons can instantaneously diagnose meniscus tears.

Earlier, treating meniscus tears required a surgery that involved making three or four inch incisions and hospital stay was mandatory. Some people had to spend a night in a hospital while two or more nights' stay was not uncommon. With knee arthroscopy, New Orleans orthopedic surgeons can treat meniscus tears in less than an hour and with no requirement to be hospitalized.
Knee arthroscopy can be performed in an outpatient setting, with local or general anesthesia and the entire process is painless and quick. The incision that has to be made is less than half an inch and the downtime is minimal. Patients undergoing knee arthroscopy would get immediate pain relief from meniscus tears and would be able to resume a very active lifestyle in just a few weeks. Irrespective of the size and severity of the meniscus tears, New Orleans orthopedic surgeons can cure them without hassles with knee arthroscopy.

If you have any questions relating to the Knee Arthroscopy For Meniscus Tears, feel free to call our office to schedule a consultation.
Orthopaedic Specialists of New Orleans
Average rating:
0 reviews