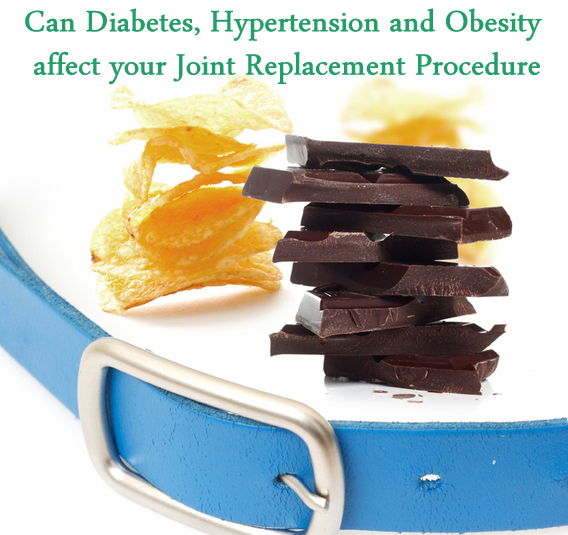 Using a database of nearly 1 million Americans who underwent major joint replacement surgery, researchers have determined that surgical patients with diabetes, hypertension or obesity were significantly more likely to suffer post-operative complications.
New Orleans orthopedic surgeon Dr. Richard Meyer evaluates treating such at-risk patients before surgery to control blood sugar, reduce blood pressure and prevent dangerous clot formation, to reduce the likelihood of complications.
Of the three conditions that the researchers studied, obesity provided the highest risk of post-operative complications and the need for additional care after discharge.
Factors
According to your New Orleans orthopedic surgeon, hypertension, diabetes and obesity are each important predictors of increased complications for patients undergoing major joint replacement surgery.
With this knowledge, orthopedic surgeons should not only be able to better advise their patients prior to surgery, but also contemplate strategies during and after surgery to ensure better outcomes. However, the risks and benefits of a joint replacement procedure should be considered on an individual patient basis.
Furthermore, the likelihood of a non-routine discharge from the hospital was over 30 percent higher for diabetics and 45 percent higher in patients who were obese. The likelihood rose to 75 percent in patients with diabetes who were also obese.  (Non-routine discharges are those to another facility such as short-term hospitals, intermediate care facilities or home health care where further care is required.
While further studies are required to locate strategies that will reduce complication rates, your New Orleans orth
opedic surgeon said that strategies such as the better control of blood glucose levels and blood pressure during surgery need to be reviewed as possible ways to improve the outcomes for patients who suffer from diabetes and high blood pressure.
Recommendations!
Your New Orleans orthopedic surgeon recommends that the use of blood-thinning drugs post-operation to prevent the formation of deep vein thrombosis (in which clots that can form deep in muscles during extended periods of inactivity can break loose and cause heart attacks or stroke) be evaluated.
Researchers plan to refine their analysis to include other confusing factors and additional complications. They also plan to determine if outcomes are influenced by health care delivery factors, such as the volume of cases performed or patient characteristics such as age, gender and race.