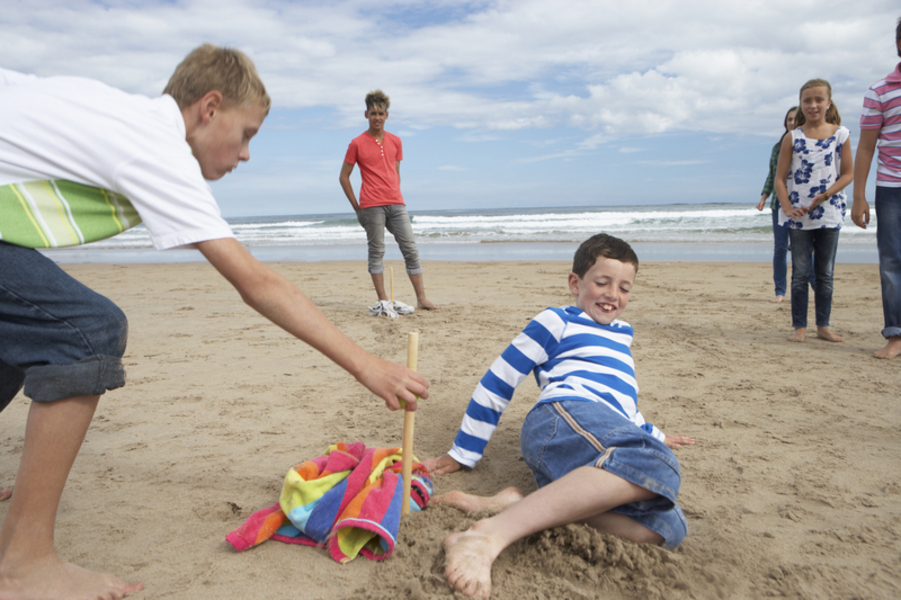 Football, soccer, cheerleading and volleyball are all popular youth sports activities in the fall. As kids begin the new school year, they're also excited to hit the field as well as the classroom. To help reduce the risk of common fall sports injuries, New Orleans orthopedic surgeon Dr. Richard Meyer offers some safety tips to keep kids in the game and out of emergency rooms.
According to the Consumer Product Safety Commission in 2013:
Over 800,000 football-related injuries happened to kids between the ages of 5 and 18 years old;
Nearly 450,000 were treated for soccer injuries;
Almost 100,000 were treated for cheerleading-related injuries;
More than 94,000 were treated for volleyball-related injuries.
Your New Orleans orthopedic surgeon finds that overuse injuries are the most common types of sports-related injuries. The early aches and pains felt during the development of an injury are often overlooked by young athletes. It's important to educate them about the importance of informing a coach or parent about any pain they may be feeling because an undiagnosed injury can lead to more severe problems in the future.
Safety Tips from Your New Orleans Orthopaedic Surgeon
Have a physical examination prior to the start of the season and follow your doctor's recommendations.
Warm-up and cool down appropriately with low-impact exercises such as walking or cycling.
Consistently integrate strength training and stretching. A good stretch should be held for at least 10-12 seconds.
Drink enough liquid to adequately to maintain health and minimize muscle cramps.
Be on the lookout for unsafe play surfaces that are not in good condition.
Don't play through the pain. Speak with your New Orleans orthopedic surgeon or athletic trainer if you have any worries about injuries.
Wear protective gear as necessary equipment for your selected sport.
Pay attention to weather conditions such as wet, slippery surfaces that can lead to injuries.
Don't over-train – listen to your body and decrease training time and intensity, if pain or discomfort develops to reduce the risk of injury and help avoid "burn-out."
If you have any questions regarding how to avoid sports injuries – or are in need of a checkup – call the office of New Orleans orthopedic surgeon Dr. Richard Meyer to schedule a consultation.
Orthopaedic Specialists of New Orleans
Average rating:
0 reviews