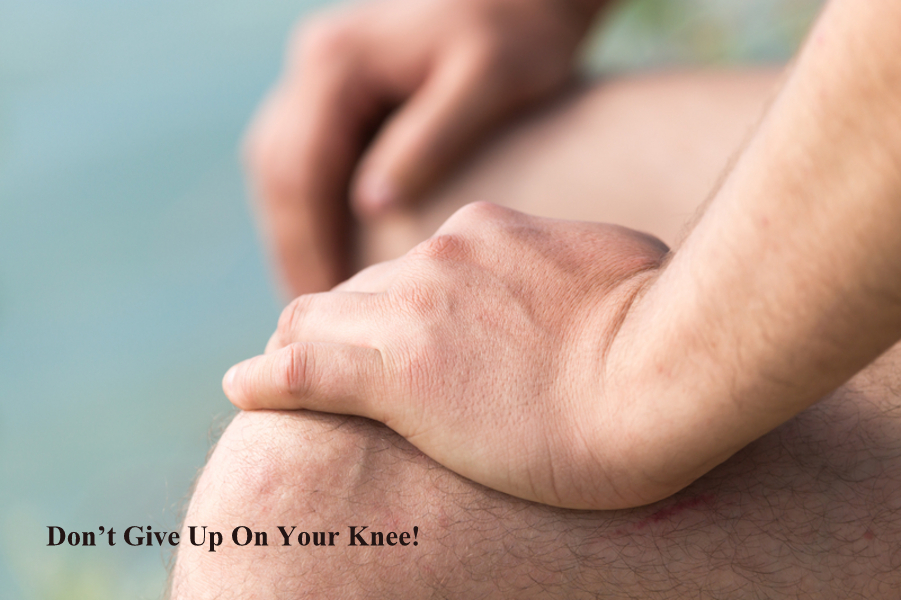 Even if you had your meniscus cartilage removed and no longer have the shock absorber in your knee, and even if you are suffering from osteoarthritis and can barely walk without pain, there is still a chance that your knee can be restored. And according to New Orleans orthopedic surgeon Dr. Richard Meyer, there's a strong chance that you can resume high levels of activity and stay active for a long time to come.
The procedure involves rebuilding a knee naturally by replacing the missing meniscus with donor tissue and regenerating the damaged articular cartilage to repair the arthritis.
A recent study helps shed some light on this claim. A nonprofit foundation has just published a long-term study of 50 patients who developed knee pain and arthritis after having had their meniscus removed years prior.
Included in the study were former competitive athletes and people who, prior to their injury, had all participated in highly active sports including soccer, football, rugby, hockey, wrestling, squash, badminton, track and field or downhill skiing.
Each had their meniscus replaced with donor tissue and their articular cartilage repaired. They were contacted for follow up at regular intervals over a period of over eight years to determine if they were still experiencing function improvements and pain relief from the meniscus transplant.
The study found that even when the patient had arthritis at the time of the cartilage repair and meniscus replacement, over 75% of these athletes recovered well enough to return to the sports they love, for a period of up to 15 years.
The common belief is that if a person loses their meniscus as the result of a bad injury and consequently develops osteoarthritis, then there is not much to be done except an eventual total knee replacement. This kind of thinking has led millions of people to live with knee pain and wait until they are old enough to get a knee replacement.
It is encouraging to your New Orleans orthopedic surgeon that the biologic techniques for re-growing and rebuilding are moving forward and that the long-term data supporting these techniques is now available. Patients who currently suffer from knee pain can be treated immediately without complete joint replacement and others can avoid suffering altogether by seeking early treatment.
If you are suffering from knee pain, call the office of New Orleans orthopedic surgeon Dr. Richard Meyer today to Schedule a Consultation.