According to New Orleans orthopedic surgeon Dr. Richard Meyer, doctors in America treat more than 6.8 million fractures each year, making them the most common orthopedic problem.
On average, a person will suffer two fractures during a lifetime. Whether a person practices an active lifestyle or not, one slip-up could land him or her in the emergency room. For athletes, that risk increases each time they step on court or field.
Accidents, as routine as making a wrong move crossing the street or as serious as an automobile accident, contribute to the frequency of fractures.
The most common fractures treated by your New Orleans orthopedic surgeon involve the collarbone, the forearm, wrist, ankle and hip (hip fractures occur most often in elderly people).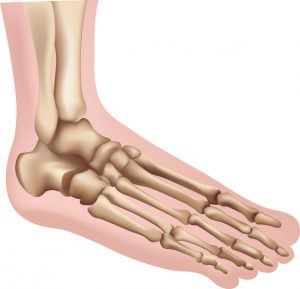 What makes fractures more challenging for ordinary people to recognize is that they are not always recognizable. Closed fractures – in which the overlying skin is not affected – are more common than open fractures. An open – or compound – fracture happens when the bone breaks in such a way that bone fragments are exposed.
Some fractures also can be caused by other reasons such as osteoporosis, a condition that weakens bones, and makes them brittle and more likely to break. By some estimations, osteoporosis is a factor in two million broken bones each year. Overuse from repetitive, non-violent motion, can put more force on bones, resulting in stress fractures, which are common among athletes, such as runners.
If you believe you have sustained a fracture, your New Orleans orthopedic surgeon offers the following tips.
Get treatment: There is no such thing as too small an injury but many patients don't realize how complicated even the seemingly simplest of these fractures can be.
You have a choice: Whether in an emergency room or at your primary care physician's office, you can request a referral to the New Orleans orthopedic surgeon of your choice. No matter how serious the injury, you want the best medical professional treating it. Your recovery depends on it.
Get follow-up care: Follow-up care is an important part of the healing process. You may think your bone has healed, but when treatment is delivered properly, the recovery process is a long-term relationship between the orthopedic surgeon and the patient.
Bottom line: Effective treatment of any fracture is depends on a timely diagnosis and the beginning of treatment as soon as possible. If you think you may have a fracture – don't hesitate – call the office of New Orleans orthopedic surgeon Dr. Richard Meyer immediately to schedule an appointment.
Orthopaedic Specialists of New Orleans
Average rating:
0 reviews