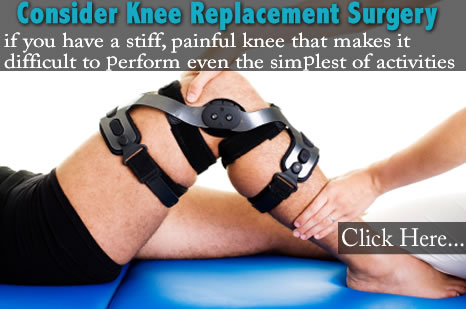 If you or someone you know has severe arthritis in both knees that greatly reduces their quality of life, New Orleans orthopedic surgeon Dr. Richard Meyer says that the patient may be a candidate for bilateral simultaneous knee replacement surgery.
Although it's not an option for everyone, this approach is enticing to many patients who are dismayed at the idea of recovering from two separate surgeries, which delays recovery and a return to normal activities for several months, if not years.
Bilateral knee replacement — one knee surgery followed by another — is not uncommon. But according to your New Orleans orthopedic surgeon, bilateral simultaneous knee replacement is more advanced and uncommon due to the special expertise and team coordination required.
It can be especially beneficial for people who have limited time off from work for rehabilitation and need to return to a more normal lifestyle as quickly as possible.
Ideal candidates for bilateral knee replacement are:
Reasonably physically fit;
In good overall health;
Have any chronic conditions that are under control;
Younger than 80 years old;
Motivated to go through aggressive physical therapy and rehabilitation.
Your New Orleans orthopedic surgeon's goal is to get his patients up and moving as soon as possible post-surgery. This is made possible by aggressively controlling pain with special injections around the new knees and oral pain medication.
Newer techniques allow the placement of a temporary, indwelling catheter, which allows continuous pain block up to three days after surgery without significant compromise of strength, which is the ideal time period when pain would otherwise be at its height.
Rehab is slightly more challenging in the beginning because patients have to recover strength and range of motion on both sides to support them through their walk. The challenge of recovery from bilateral simultaneous knee replacement takes a team approach. Patients can't do it by themselves, particularly in the first few weeks, yet most can do far better than they imagine.
Despite the risks and challenges – which are present in most surgical procedures – bilateral knee replacement offers a 95 to 98 percent success rate over 15 years.
If you are suffering from knee pain in both knees, call our office today to Schedule a Consultation and let's determine if bilateral simultaneous knee replacement surgery is a good option for you.