Anyone who has ever had to deal with back pain knows that it's no fun. Whether it is minor, acute pain or a chronic problem, back injuries never fail to get in the way of a person's day and wellbeing. Whatever the reason for your back pain, it's very important that you take the proper precautions to prevent further injury and get treated by a New Orleans sports medicine specialist.
If you are experiencing discomfort between doctor's appointments and medical treatment for your back pain or injury, there are some things you can do at home. Today we're uncovering six soothing ways to soothe your back pain.
Enjoy the benefits of yoga.

If you are suffering from mild back pain and you have been approved to do so by your New Orleans sports medicine specialist, take up a yoga class or just try some yoga at home Just fifteen minutes is enough to give your back a gentle stretch while strengthening it and feeling better after your first session.
Make a nap date with your heating pad.An injured back can make it difficult for people to sleep comfortably and too many nights without restful sleep will lead to other short-term and long-term health problems. Commit to a certain time to nap every day and don't forget a heating pad, as the heat will soothe much of the pain even if it is temporary.
Indulge in a massage. Massages are more than just deeply luxurious activities for when you feel like splurging on yourself. A massage is an excellent way to address chronic back pain and feel relaxed during and after the appointment. It has been noted by your New Orleans sports medicine specialist that people who got one massage a week for ten weeks saw a noticeable difference in their pain levels.
Take a soothing bath.Whether it is a hot tub or your own bathtub, most people with back pain can reap some great benefits from a soothing bath. There are numerous ways you can spruce up your bath experience and indulge in even more creative ways to bathe by including essential oils or bath salts to make your whole body feel even more relaxed.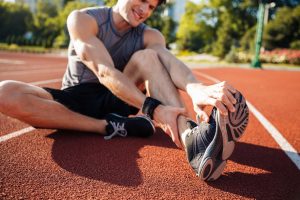 Looking for more gentle ways to soothe your back pain at home? Searching for great medical treatment to correct a back injury, chronic pain, or any other back problem?  We specialize in treating various injuries and painful ailments including wrist pain, tennis elbow, knee joint issues, and virtually any other type of common sports injury. Call us today to schedule a consultation – we want to be your New Orleans sports medicine provider.