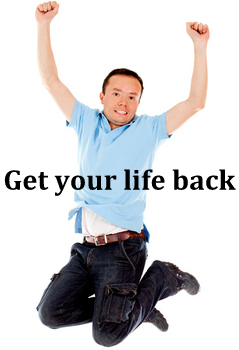 Technology and surgical skills are coming together for hip replacement patients of New Orleans orthopedic surgeon Dr. Richard Meyer in ways that were inconceivable just a short time ago.
The anterior approach for total hip replacement spares tissue, muscle and tendons in ways traditional hip replacement surgery can't.  With this procedure, no muscle or any tendon is destroyed.
This minimally invasive surgical technique that tackles the hip joint frontally results in less pain, particularly during recovery. And because the incision is at the anterior, hip replacement patients can avoid the pain typically associated with larger incisions from the rear or side and the pain of resting on the incision site.
Healing time is also reduced because your New Orleans orthopedic surgeon works between the muscles and tissues without detaching them from either the hip or the thighbones.
Another advantage is the fact that the recovery pain associated with the anterior surgical site is often equal to one-tenth of the pain associated with surgical access to the hip joint from the back or side.
The pain levels are best measured by how long patients require pain medications after the surgery and the amount of time that the patients need to use a walker for mobility.
The key to the success of this hip replacement procedure is keeping the muscles and tendons intact. Post-surgical evidence also indicates that the anterior approach to the hip replacement procedure also reduces reported incidents of post-surgical dislocations.
Anterior surgical techniques also have improved in ways that have helped to overcome physical hurdles that previously accompanied patients who brought thick body and thick muscle mass to the surgery table.
Recently, improvements in surgical technique, instrumentation, and patient selection have made the anterior hip replacement a feasible option for patients considering total hip replacement.
Currently, if performed by your New Orleans orthopedic surgeon Dr. Richard Meyer, an anterior hip replacement can result in a rapid recovery during the weeks after surgery and different precautions for patients to follow to prevent dislocation, which may be more common with the posterior approach.
The selection of the appropriate patient for anterior hip replacement is crucial to the overall success of the procedure. As with all surgical procedures, the advantages and disadvantages of a specific approach should be discussed with your New Orleans orthopedic surgeon.
Orthopaedic Specialists of New Orleans
Average rating:
0 reviews