Hip fractures rank across the world in the top 10 damages in terms of loss of mobility and long-term injuries.  The reason? According to New Orleans orthopedic surgeon Dr. Richard Meyer, it's because hip fractures are not easy to recover from.
The plain and simple truth is that hip fractures can often lead to long-term complications, forcing patients into assisted or nursing home living for an extended period of time.
A 2009 study published in The Journal of the American Medical Association indicated that roughly 20-30 percent of the 250,000 Americans over 65 years of age who fracture a hip each year will die within 12 months, and many more will experience significant functional loss.
Treatment for a hip fracture by your New Orleans orthopedic surgeon typically includes surgery and about a week of hospitalization, followed by rehabilitation and physical therapy.
A major factor in your ability to heal completely after a hip fracture is the degree of care you receive after leaving the hospital.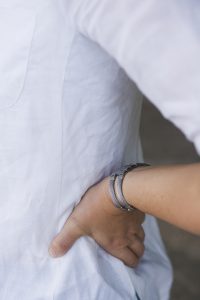 According to your New Orleans orthopedic surgeon, the postoperative treatment begins the instant the procedure is complete and continues until the patient returns home. Despite what many people think, surgery to repair a broken hip can be the less complex portion of a patient's recovery process.
The insertion of metal hardware is typically a straightforward process, while the postoperative treatment is often more challenging.
When choosing a rehabilitation facility, your New Orleans orthopedic surgeons recommends that you keep the following factors in mind.
Location:
 Location is essential because you don't want to be bothered by a long commute to visit your loved one; you want to make sure that the distance allows for easy follow-up care.
Working dynamic:  
 In some rehab locations, therapists are assigned to more than one patient at a time. Usually therapists target those who are most active, leaving the less active patients doing a limited number of exercises on their own.
Staffing:  It's also important to understand the facility's staffing structure as well as their administrative chain of command so you know who is available should the needs of your family member are not met.
In order to ensure a smooth transition home, speak to your New Orleans orthopedic surgeon regarding:
The structure of the home to provide mobility;
Any additional equipment needed for support;
Concerns for hygiene and functionality;
Access to physical therapy.
If you or someone you love have suffered a hip fracture and you have questions or need advice, call your New Orleans orthopedic surgeon Dr. Richard Meyer today to Schedule an Appointment