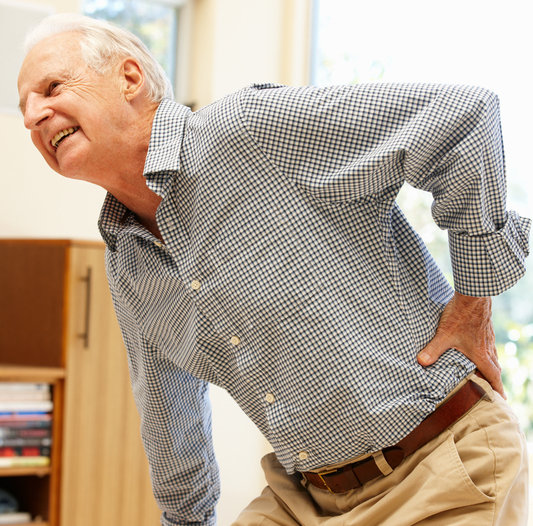 According to New Orleans orthopedic surgeon Dr. Richard Meyer, many people experience hip pain at some point in their lives. And it can be difficult to diagnose the source accurately as there may be multiple causes.
Knee arthritis, lower back problems and sciatica often makes patients feel like the pain is coming from the hip are because of the close relationship of the nerves from these areas. A physical exam by your New Orleans orthopedic surgeon can help distinguish among these issues.
In general, pain from the hip joint is usually recognized as groin pain that is located near the front of the hip. In younger adults, this condition can be caused by tears of the cartilage surrounding the hip joint. This cartilage may be repaired or removed with surgery if conservative treatment – such as activity changes and stretching – has failed to provide relief.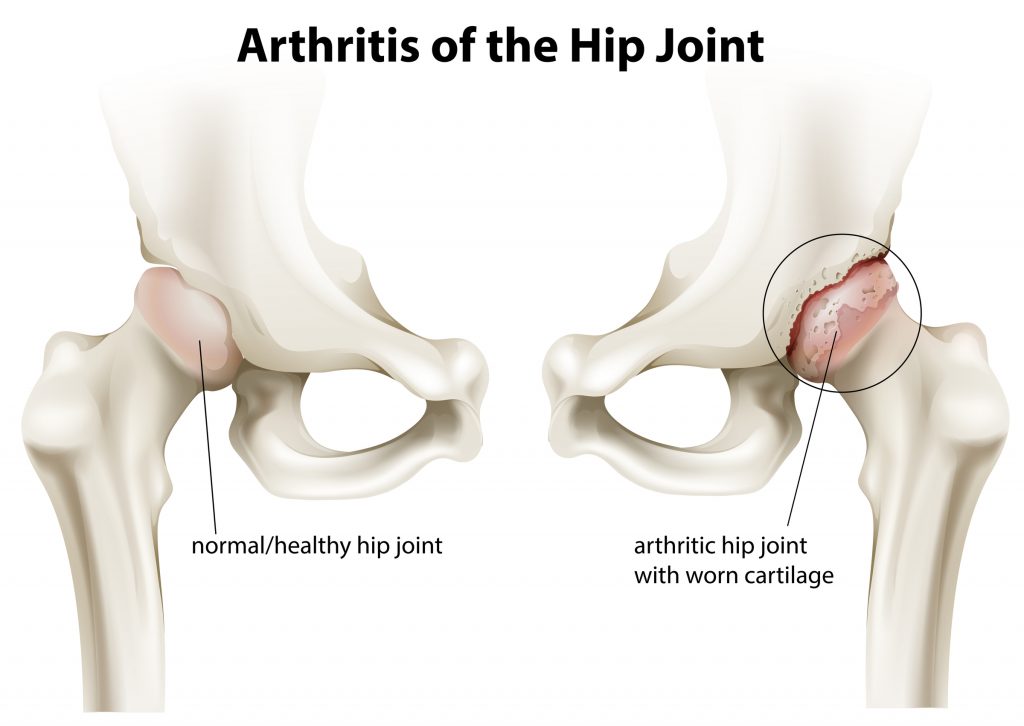 Eventually, some hips wear out the normal surface cartilage of the joint, causing osteoarthritis. This causes groin or buttock pain, loss of normal hip motion and difficulty climbing stairs. Your New Orleans orthopedic surgeon warns that autoimmune diseases, such as rheumatoid arthritis, also can create incapacitating pain and joint destruction.
Conservative treatment such as anti-inflammatory medications, exercise, weight loss and modification of daily activities can typically provide relief for a period of time. When these are no longer effective, hip replacement surgery can return patients to a pain-free state during normal activities.
Your New Orleans orthopedic surgeon reports that great advancements in hip replacement surgery have been made over the past 15 years. These improvements have made recovery faster and increased the life expectancy of the hip replacement well beyond 20 years. The placement of the surgical incision and the components used are determined by patient factors such as age, body shape and the presence of previous surgeries.
The hip replacement surgery has been one of the most successful operations performed in orthopedic surgery. More than 90 percent of patients enjoy a significant reduction or even elimination of pain and are able to better perform everyday daily activities, such as climbing stairs.
After hip replacement surgery, ongoing pain or hip dislocations are uncommon and occur in less than 5 percent of patients. A thorough medical examination by a primary care provider is required prior to surgery, including blood tests. A change in medication regimens may be required before and after surgery. Joint replacement surgery is a safe and effective way to remove hip arthritis and return you to the low-impact activities you enjoy.
If you are experiencing pain in your hip area (or any area for that matter), call the office of New Orleans orthopedic surgeon Dr. Richard Meyer to Schedule a Consultation. You don't have to live in pain!
Orthopaedic Specialists of New Orleans
Average rating:
0 reviews