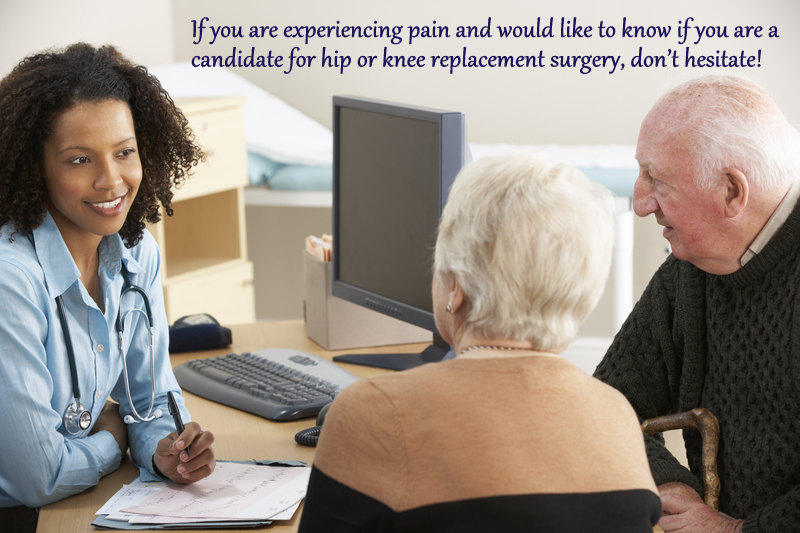 Too many people put off joint-replacement surgery because of fear of pain and long recovery times. But according to New Orleans orthopedic surgeon Dr. Richard Meyer, with the right support, there's no need to wait.
When people consider joint-replacement surgery, it's important to explore non-surgical options as a first step.  Weight loss, exercise and physiotherapy, pain medications do work in some cases. And when they fail to control the pain of arthritis, many people give up entirely, hoping the pain will go away if they don't move the joint.
Your New Orleans orthopedic surgeon warns that this is a mistake because inactivity makes you gain weight and worsens existing conditions, such as diabetes and high blood pressure, which, in turn, aggravates arthritis. Inactivity also creates a decline in muscle strength and range of motion, making recovery from surgery that much more difficult.
If you become inactive because of knee pain, consider surgery to help keep yourself moving.
Fortunately, hip and knee replacement surgeries are two of the most successful operations of all time. The success rates are high, and with advances in technology, complication rates are low.
Many people also fear they will be limited in their activity following surgery, but this a myth. Because of the improved range of motion and decreased pain that results when a severely arthritic joint is replaced, your New Orleans orthopedic surgeon finds that most people are more active after surgery than before.
Joint replacement surgery involves removing the damaged cartilage and inserting a metal and plastic implant designed to lessen pain and improve walking. Hip and knee joints are replaced most often, but ankles, shoulders, elbows and fingers can also be replaced.
Following joint-replacement surgery, patients of your New Orleans orthopedic surgeon are encouraged to remain active in regular muscle-strengthening and cardiovascular exercise. Activities involving running and jumping are discouraged to ensure your new joint lasts as long as possible.
If you are experiencing pain and would like to know if you are a candidate for hip or knee replacement surgery, don't hesitate, contact the office of New Orleans orthopedic surgeon Dr. Richard Meyer today to Schedule a Consultation. You don't have to live in pain!
Orthopaedic Specialists of New Orleans
Average rating:
0 reviews