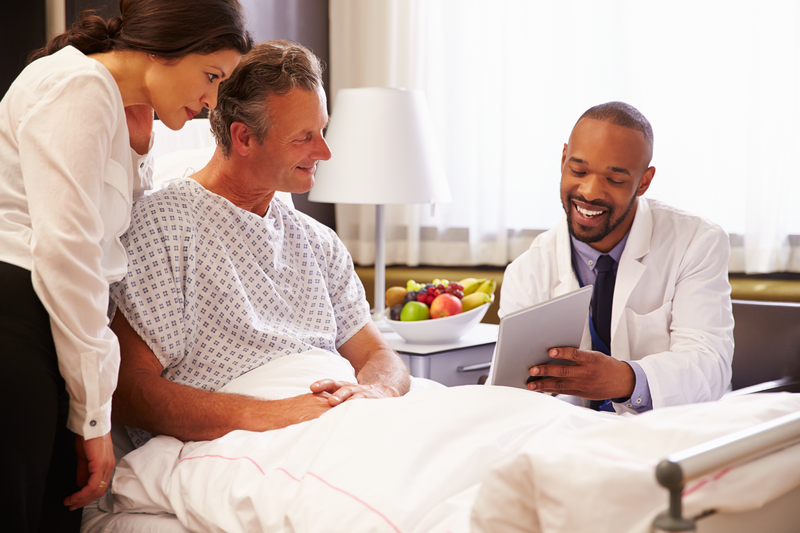 According to New Orleans orthopedic surgeon Dr. Richard Meyer, in just the past five years, there's been a national shift in the demographics of hip replacement surgery. The median age of a hip replacement patient is still the mid-60s, but that bell curve is widening.
Doctors say it's common to operate on patients in their 40s and 50s, and they'll even put an artificial hip in a teenager with a disabling deformity. On the opposite end of the spectrum, your New Orleans orthopedic surgeon replaces hips in patients well into their 90s, now that the surgery is gentler and the recovery time much reduced from even a decade ago.
Recovery after the surgery is usually pretty quick. Patients will spend one to three nights in the hospital, and doctors usually have them on their feet within a day, sometimes within hours, of their surgery.
Surgical techniques have improved recovery times. Doctors make smaller incisions now than they did a decade ago, and they try to disturb the surrounding muscle and tissue as little as possible.
But it's the materials of the artificial hips that have made the most difference. Doctors now use devices made with ceramic, metal or plastic – usually a combination of the three. Studies haven't yet demonstrated which ones are best, and it probably depends on the individual patient and how he or she will use the hip.
According to your New Orleans orthopedic surgeon, the newest hips – the ones designed in the past five to 10 years – are built to hold up under the normal wear and tear of an active adult life. Whereas artificial hips once were expected to last about a decade, and in patients in their 60s and 70s who were slowing down quite a bit, now surgeons hope to get two or more decades of fairly hard use out of them.
But "hope" is the key word. Today's artificial hips are still new enough that even the first patients to get them have only had the prostheses for eight to 10 years, and no one really knows for sure just how long they'll last, or what they can withstand over the long haul.
Now, patients' expectations are much higher, as they're less willing to put up with pain and discomfort in their 40s and 50s, when they're determined to maintain an active lifestyle. Patients don't really tolerate disability like the previous generations – they want to be active in mid- and late-life.
If you're experiencing painful hips – at any age – call the office of New Orleans orthopedic surgeon Dr. Richard Meyer today to Schedule a Consultation.
Orthopaedic Specialists of New Orleans
Average rating:
0 reviews